Help your patients obtain MuGard® Oral Mucoadhesive
Soleva Pharma can help patients obtain MuGard when they need it.
Prescribe MuGard by completing and faxing the Prescription Form or via electronic prescription (see "How to Order")
Patient Assistance Programs may be available to help patients obtain MuGard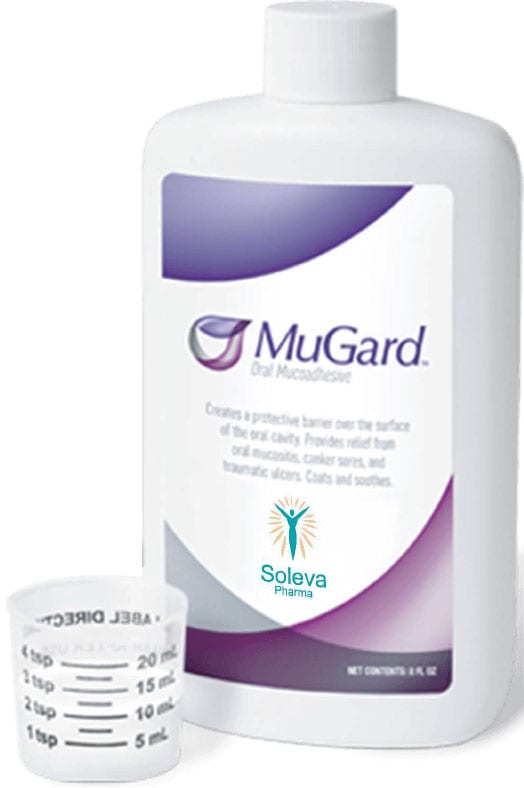 Patient Assistance Program
A Patient Assistance Program may be available for patients without commercial insurance coverage or insured patients whose insurance does not cover their prescription.
MuGard may be available at no charge to patients who meet financial and other criteria‡
Once approved, MuGard will be shipped directly to the patient
‡ Restrictions apply. Patients must be at least 18 years of age and a resident of the United States, may not have any private or public health insurance coverage for MuGard, and must meet income requirements. Medicare patients with no supplemental insurance coverage for MuGard may be eligible.
Indication and Important Safety Information
Indication: MuGard® Oral Mucoadhesive is indicated for the management of oral mucositis/stomatitis (that may be caused by radiotherapy and/or chemotherapy) and all types of oral wounds (mouth sores and injuries), including aphthous ulcers/canker sores and traumatic ulcers, such as those caused by oral surgery or ill-fitting dentures or braces.
Contraindications: MuGard is contraindicated in patients with known hypersensitivity to any of the ingredients in the formulation.
Special Precautions for Use: Patients should avoid eating or drinking for at least one hour after using MuGard. After use, patients should replace the bottle cap and tightly seal the bottle. This product should not be used after the expiration date shown on the carton and product label. Do not use this product in patients with known sensitivity to any of the product's ingredients. Dilution of the product prior to use is not recommended.